Originally a thread by Diggerman
Reading's strategy was to play direct balls into the channels behind, primarily, our left back (Macauley Gillesphey) and for the first half hour it worked very well. They had two swift lads up front and this tactic isolated Gillesphey and Satka, who was the left side centre back. Reading's set pieces were very decent too; they rarely put it straight into the box. Instead they tried to work short routines or get it back to the edge of the box. We didn't deal with this well at all.
They scored within the first minute after gaining ground on the left and then firing a low diagonal across the box. We neither cleared nor closed down (Bigirimana susceptible here) and it was an easy finish beyond Alnwick. We didn't learn and our left side looked fragile. Admittedly, there was a reasonably strong wind against us; that helped their tactic. They got their second in the same way and, again, they managed to force their way past some soft challenges before their lad lashed it in.
We were really poor for the first half hour. Ben Arfa never got on it. Satka was all over the place and Armstrong was visibly frustrated up front on his own. Vučkić and Ameobi were anonymous too.
But then we got to grips with the Reading strategy and they didn't have much else. Their best player was the number ten and he was tiny. Once he was closed down the balls over the top stopped and we were able to dominate the play, they had nobody else who looked comfortable on the ball so our bigger, sharper players were able to win the ball back fairly easily. We were playing 4-2-3-1 with Barlaser and Bigirimana holding. The former hasn't played much at this level and I thought he looked nervous throughout.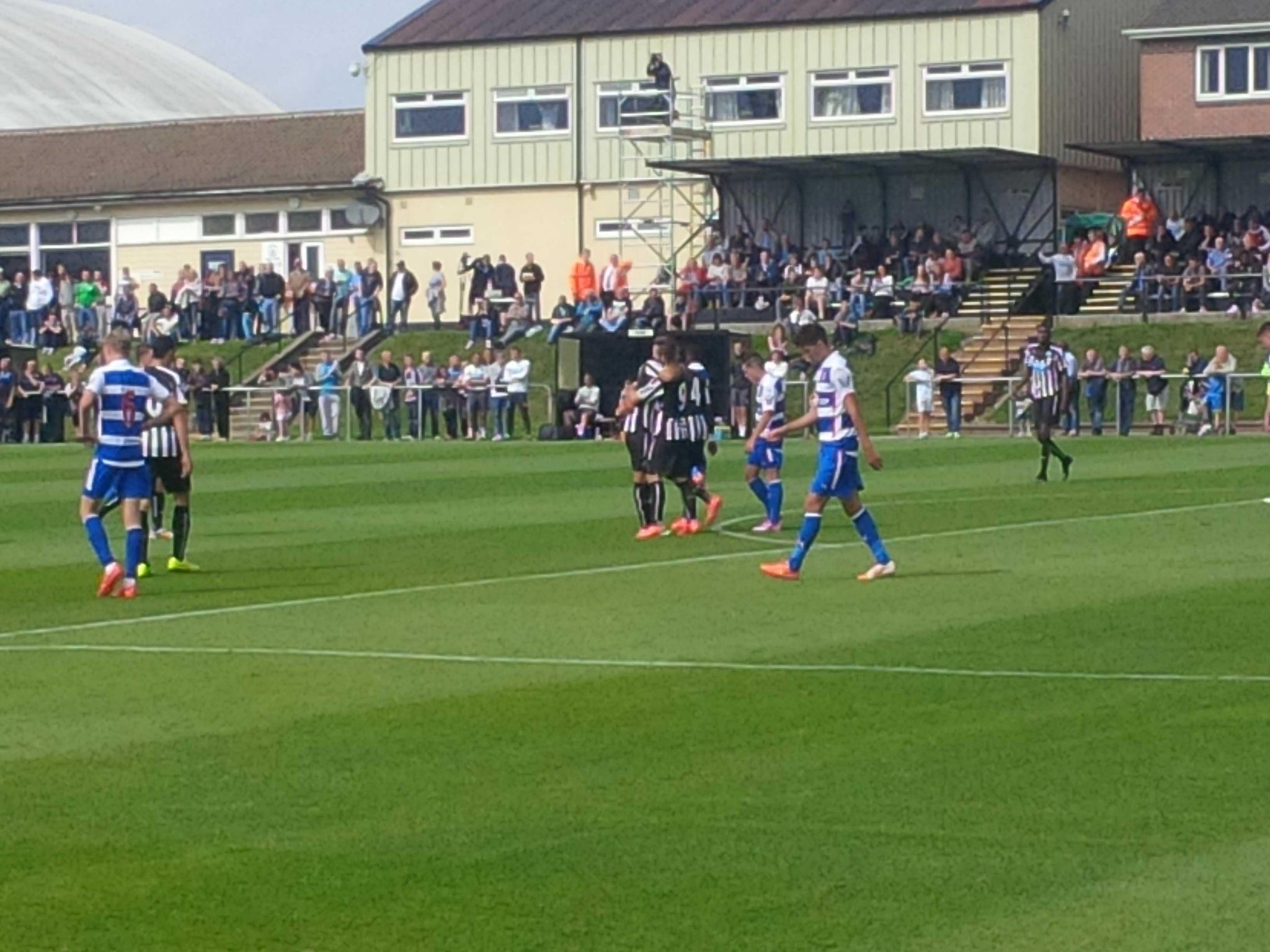 Photos via @Lee_Ryder
Our first came from a mistake. Bigirimana picked it up and slotted in Armstrong who outpaced the defenders and slotted home. He'd missed a similar one five minutes beforehand but they couldn't cope with how quick he was. The equaliser came just before half time and it was a header from a corner! Ameobi was highest; he didn't head it down but he managed to skim it into the top corner thankfully.
The second half was absolutely one way traffic; we pressed high and they just kept giving it back to us. Bigirimana became much more effective and their young defenders had no answer to Ben Arfa on the right or Ameobi's directness on the left. The frustrating thing about the latter was the lack of end product, again. Several chances went begging because of his poor decisions although he did conjure up one great cross on the run that Vučkić contrived to head wide with the goal gaping.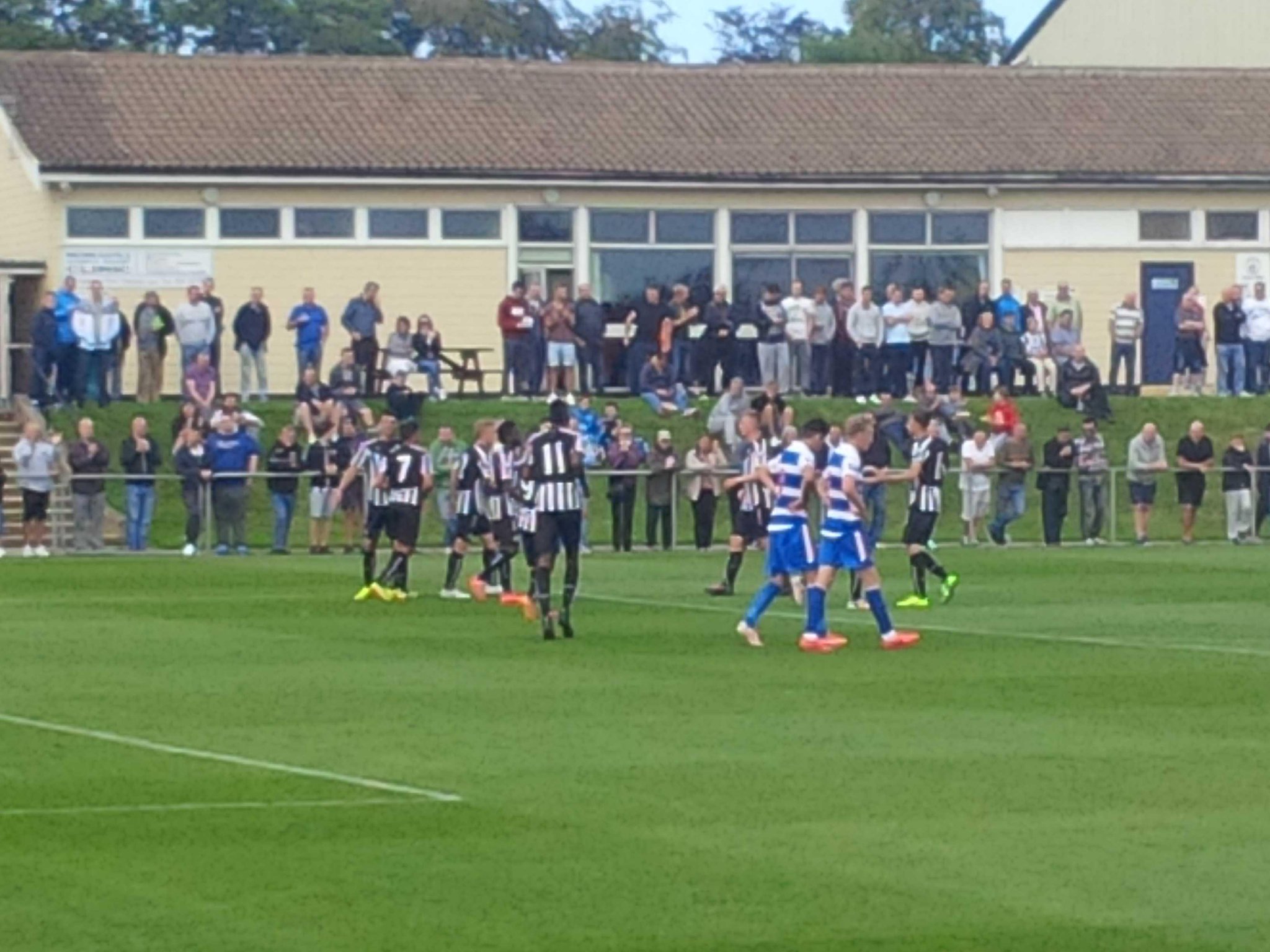 Armstrong got the third. They were defending on the edge of the box and his drive was low and accurate. Ben Arfa got the fourth; he demanded the ball on the right after a thrown in and simply ghosted past four hapless defenders before smashing it in. He'd tried this a few times already; they couldn't cope. Our fifth completed Armstrong's hat trick: another mistake from the defenders (who were limited) allowed Barlaser to play him in and he was never going to miss. And that was that.
The plus points, for me, were Armstrong's pace and composure as well as the bite and purpose we showed in the second half. The negatives: it took too long to figure out Reading's game and we wasted the first half hour. I don't think Vučkić did enough to suggest he's a credible first team replacement; he's too one paced. Bigirimana needs to dominate the game more and Ameobi's end product simply isn't good enough.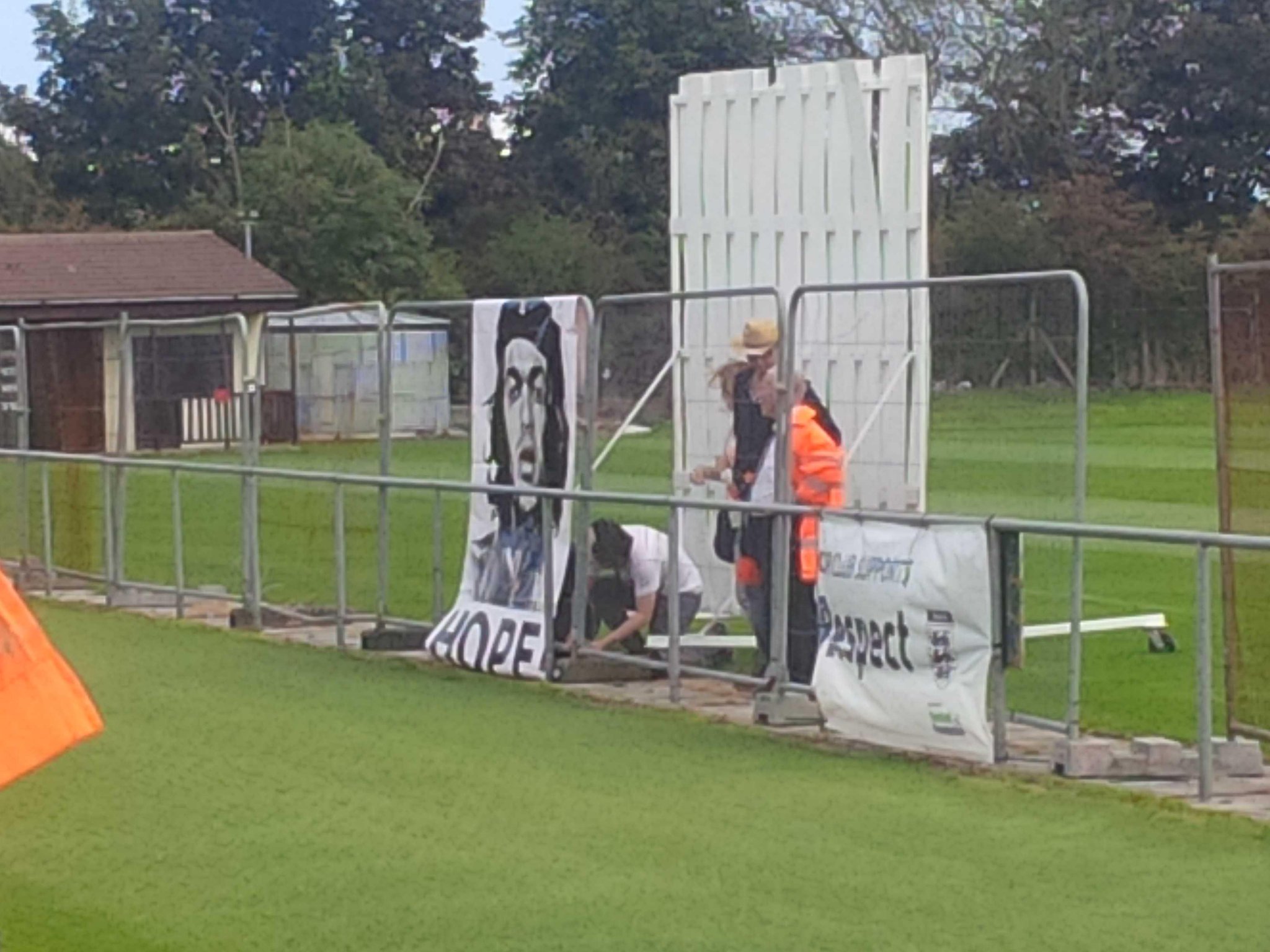 It was nice to see Tioté and Cissé mingling with the fans (all 415 of them). The former's golden boots were glorious. Adam Campbell and his folks were there. There was an anti-Pardew flag as well; a mashup of Che Guevera and Ben Arfa with the word 'Hope' on it and a cartoon Pardew with 'Hopeless'. Good Bank Holiday entertainment anyway.
Were you at the match, or just pleased with Armstrong, Ben Arfa & co.'s performance? Have your say in our discussion thread here.

The following two tabs change content below.
Latest posts by Diggerman (see all)